Location: Københavns Professionshøjskole,
Sigurdsgade 26, Copenhagen, Denmark
Dates: 30th September – 1st October, 2023
Pre-learning available
Price: $799 AUD
Students: $599 AUD (discount code: Stud)
Pain, perception, and movement, in a biopsychosocial framework is a comprehensive course for healthcare and movement professionals who work with people experiencing pain or people aiming to develop their movement capacity.
Participates will learn how to evolve their practice and apply this knowledge in the clinic to better meet the needs of their clients. The course covers the most recent theories on perception and action, enabling clinicians to reframe clinical interactions and client strategies and enhance client outcomes.
Participants will also learn a framework for organising complex human experiences and develop coherent, values-driven strategies with clients to move towards recovery. The use of movement and physical activity in people with pain is explored, including motivational interviewing skills and elements of Acceptance and Commitment Therapy (ACT) and Cognitive Behavioural Therapy (CBT).
Real client examples are provided throughout the course to maximise learning outcomes. Modules also focus on communication skills, providing strategies and techniques to engage clients in their recovery.
This course provides clinicians with a fresh perspective on using movement in their practice and offers exciting new strategies to help their clients achieve their goals. Don't miss out on this opportunity to advance your career and make a real difference in the lives of those you help – we would love to see you there!
Whether you're a physiotherapist, Pilates or yoga instructor, all healthcare and movement professionals are welcome to join – we guarantee it will change how you practice.
What you'll learn in this course
Brendan is a practising Accredited Exercise Physiologist and a Director of The Knowledge Exchange and of The Biomechanics – two multi-disciplinary practices in Australia.
He has a keen interest in perceptual and behavioural science, which led him to pursue a Master of Research degree. During his research, he investigated how visual sensory information using virtual reality and interoceptive accuracy affects a person's perceptions of effort and affect during stationary cycling exercise.
Brendan's master's research, combined with his extensive clinical experience working as an Exercise Physiologist in the musculoskeletal injury and pain field, inspired him to pursue a PhD. His doctoral research focuses on how beliefs, behaviours, and perceptions (especially during clinical interactions) impact patients' recovery from pain and their future healthcare service use.
Since 2012, Brendan has been teaching in the tertiary education system and providing continuing education courses nationally and internationally through The Knowledge Exchange. Brendan is dedicated to improving the translation of research into practice, and his experience and expertise make him a valuable contributor to the academic and clinical communities.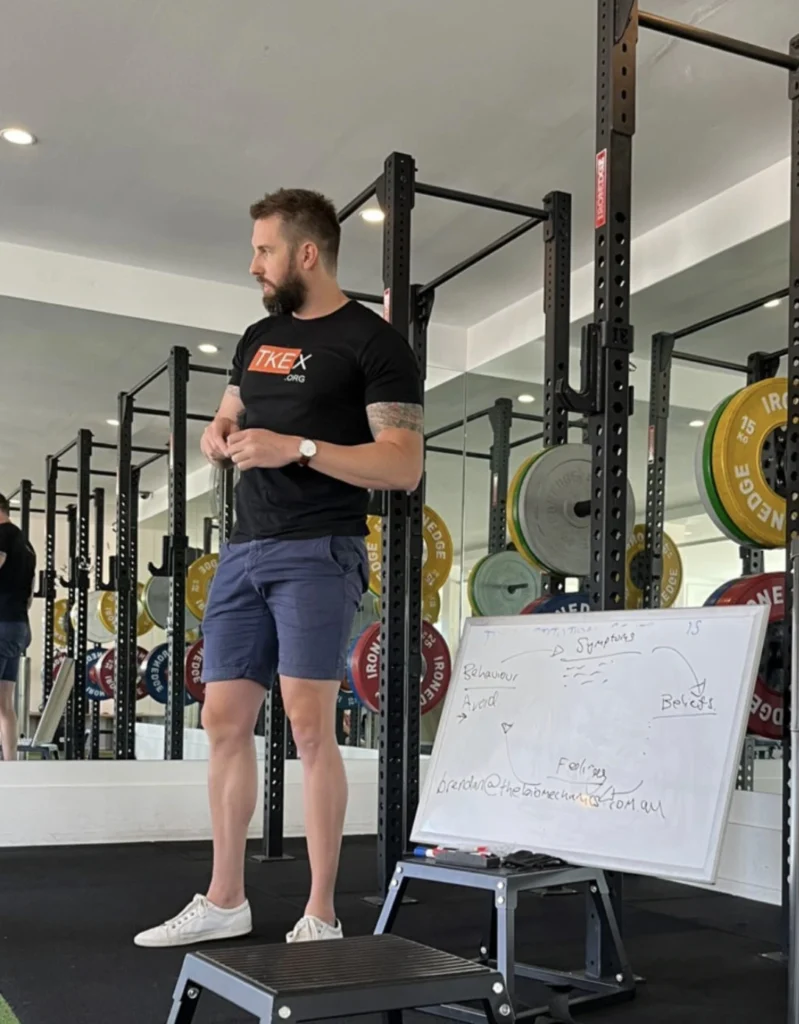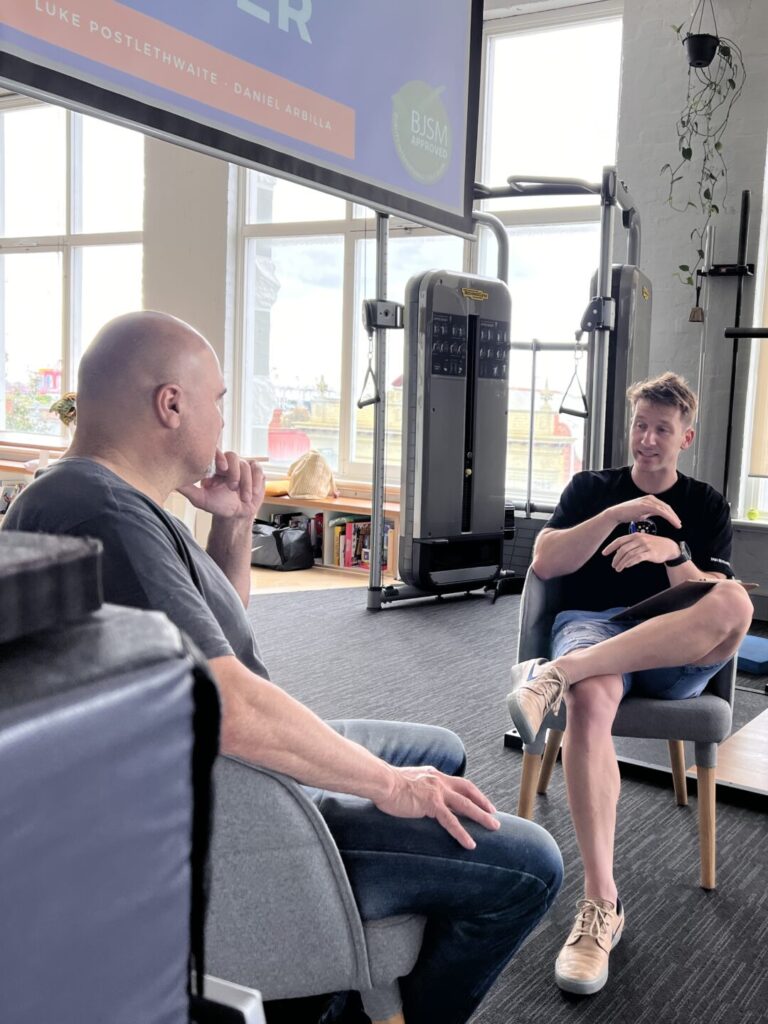 Luke Postlethwaite is an accredited exercise physiologist and sport scientist with a passion for pain science research and education. He completed his Master's degree in Clinical Exercise Science and Rehabilitation at Victoria University and put his learnings into practice immediately. 
With over 14 years of experience, he has become the founding director of 
The Biomechanics
 an organisation that provides accessible and evidence-based resources and treatments for individuals seeking to live a healthier and more pain-free life. Luke's professional yet compassionate approach to his work has earned him a reputation for helping those in need.
Luke then went on with Brendan to develop  
The Knowledge Exchange
, to educate health practitioners, doctors, and corporations on contemporary pain science and ethical healthcare. He brings in global experts to share their knowledge and promote a client-focused healthcare model.
Luke has a strong background in the sports science field and rehabilitation fields and has held several notable positions in the past. He was the head coach for a national road cycling team and held the sports science cadetship at the Western Bulldogs. He was also an Educator in the diploma of clinical pilates and served on the Board of the Victorian Chapter of ESSA and was in charge of the professional development portfolio. Luke now also has an active role involved in the education of future exercise physiologists and sport scientists as a member of the Program Advisory Committee (PAC) for the Masters of Clinical Exercise Science and Rehabilitation (CESR) at Victoria University (VU) and has delivered the Occasional Address at a Victoria University Graduation Ceremony.